Winter Skin Care Solutions
                           Winter skin care tips from News Canada.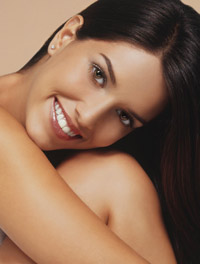 The snow. The slush. The sleet. It's enough to make even the most beautiful skin shiver. But before you settle in for a long winter's nap, grab hold of these beauty-boosting winter skin care tips that are sure to beat your winter blahs - and put a warm smile on your face.

. Skip the soap - which can leave skin feeling dry, itchy and irritated - and opt for an at-home microdermabrasion treatment - like Mary Kay's two-step TimeWise Microdermabrasion Set - to help polish your skin back to its natural beauty. "The super-exfoliating cream gently removes dull skin, to reveal more radiant, healthy-looking skin," says Debra Joseph, the director of marketing and communications at Mary Kay Cosmetics Ltd. "Post-exfoliation, follow up with our nourishing serum to instantly smooth, soothe and soften the appearance of the skin, readying it for the next step in your skin care routine."
. If your skin is positively parched, lavish it with Mary Kay's Intense Moisturizing Cream. Vitamin E, marine extract and minerals like copper, magnesium and zinc in a creamy, dreamy formula work to leave your skin feeling hydrated for up to 10 hours.
. And don't forget about your winter-worn body. For a refreshing treat that's sure to wash away your winter blahs, pamper yourself with Mary Kay's Private Spa Collection Sugar Scrubs in four mood-boosting scents. "Our sugar scrubs are a perfect pampering treat. And when paired with our Private Spa Collection moisture lotions in a matching scent, they make for a cozy, at-home spa experience," says Joseph.

With just a little help from these beauty-boosting winter skin care solutions, your skin will glow from head to toe - maybe enough to melt the snow.
Mary Kay product is available exclusively through Independent Beauty Consultants. More information is available online at www.marykay.ca or by calling toll-free 1-866-455-5454.
Credit: www.newscanada.com
As I get more winter skin care tips I will post them. And If you have any homemade winter skin care recipes I will post them as well.