Fall Makeup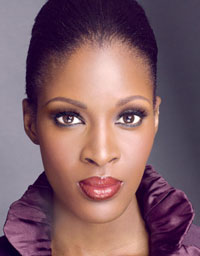 I Know that it is only the middle of summer but I'm on the look out for info for Fall Makeup articles and reviews. So send in your new picks for this fall...
Here are 2 articles that I got from News Canada to start.
Fall for a new Makeup Look
Crisp autumn air may be beckoning your cozy sweaters out of storage - but that doesn't mean your hot summer look has to cool down too. Celebrate autumn's arrival with seasonal shades that effortlessly update your look.
"Continuing from spring and summer, one of the big beauty trends this fall is colour" says Lynda Rose, vice president of sales and marketing for Mary Kay Cosmetics Ltd. "That's why we've created our limited-edition Colour Fusion Collections for eyes and lips."
Designed for all skin tones, the sets are packaged in deliciously appealing chocolate brown compacts that feature a clear window for easy shade identification and easily slip into party purses.
For eyes, mattes mix with pearls, and pastels mingle with both neutral and plum shades - perfect for creating day or evening looks. Lip duos feature three gorgeous combinations, in a moisturizing formula that lasts up to six hours.
"Fall is also a great time to switch-up your fragrance," says Rose. "While a lighter fragrance is perfect for summer months, fall is a great time to opt for a more substantial scent."
Bella Belara Eau de Parfum - a new addition to Mary Kay's fragrance lineup, that builds on their popular Belara brand - is a fruity floral fragrance that includes notes of apricot, Moroccan jasmine and creamy blond woods in a flirty pink bottle.
So while you're choosing which fall fashion trends to add to your closet, don't forget to add something fresh to your beauty routine. With so many warm scents and spicy new shades to choose from, you're sure to heat up your look straight through to the holidays. 

Credit: www.newscanada.com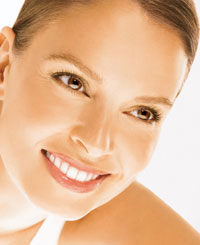 Fall into beautiful skin
If your beauty routine took it's own vacation during the lazy, hazy days of summer, your skin may look more baked than beautiful. Prep skin for a new season ahead with targeted products that do more than sun damage control.
Convenient and cost-effective, it's little wonder that at-home microdermabrasion kits have become sink-side regulars for beauty buffs. "Microdermabrasion treatments use superfine crystals that go to work and polish skin, often with immediate results," says Lynda Rose, vice president of sales and marketing for Mary Kay Cosmetics Ltd. "They're the perfect way to reveal healthy-looking, radiant skin in the season ahead."
And if sun damaged skin has given you anything but fond summer memories by way of uneven skin tone and discolouration, Mary Kay's TimeWise Even Complexion Essence may help.
"This concentrated serum works for women of all skin tones," says Rose. With a specially formulated complex, it's clinically shown to restore reduce visible dark spots and minimize the appearance of skin discolouration.
Thin skin around eyes and lips is an easy target for moisture depletion, especially in hot weather, and dry skin in these areas can make fine lines and wrinkles more noticeable. Rose recommends an eye cream year-round as part of skin care routine to provide intense moisturization. For lips, Mary Kay's easy-to-use TimeWise Age-Fighting Lip Primer applies like a lip balm but provides a triple treat.
"Light-diffusing microspheres in our lip primer help to create healthier-looking lips and decrease the appearance of fine lines and wrinkles," says Rose. "Plus, when applied inside and outside the lip line, it extends lipstick and lip gloss wear and helps prevent feathering and bleeding."
With just a few updates to your skin care regimen, you're sure to put your best face forward in the season ahead.
You can locate an Independent Beauty Consultant online at www.marykay.ca 
Credit: www.newscanada.com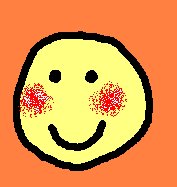 From A Touch of Blusher for this Fall.
You will want to stop by PJ's Beauty Blog every week. She spends a lot of time looking for information on new beauty products.
Some of the hot makeup trends for fall 
- olive green / grey eyeshadows
- intense lip colors
- retro Audrey Hepburn look 

Here are some good tips for your eyes this fall. These Fall Makeup tips come to us from News Canada. For me I like the smoky look on girls.
Here is an other Eye Makeup articles for this Fall
Fall Fashion Tips: How to enhance the natural Shape of Your Eye
By J.C. Carroll
Professional eye-makeup application is all about highlighting with shades and color tones to suit the individual shape of our eyes.