Skin Actives
When looking to make our own homemade skin care products we need the right ingredients along with a recipe to put it altogether. I have learned that Skin Actives is a great supplier for both.
Dr Hannah Sivak is celebrating 45 years as a scientists and is one owner of Skin Actives. Here is her story.
In this section of Natural Skin Care info we will be reviewing not only the ingredients that they have but also how they have used these ingredients in recipes that we all can make at home.
If you are looking to take the next step from homemade skin care to a product that you would like to market this is one section and company that can make a difference.
With over one hundred active ingredients your help in this section would be great. I know many of you already have used many of the ingredients that Skin Actives has to offer. Along with the resources of their own scientists and the many people making our own homemade skin care products I look forward to growing this new section.
To get us started Jonatan Funtowicz from Skin Actives has sent us some of their most used productes and ingredients to review.
Dream Cream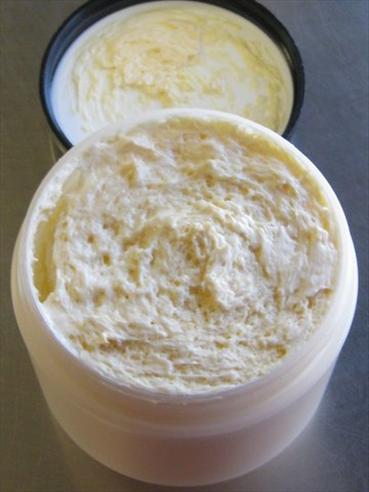 Karen and I both think that it is thicker than a lotion but thinner that a body butter. The feel of it going on is very pleasant and long lasting.
The video on Skin Actives information page will show just how easy it is to get started in making your own high quilty creams. Although this cream is on the upper limite for the average Joe like me to make to make. It does have that good of a feel.
Some of the ingreadients that make up this cream are jojoba seed oil, shea butter, rosehip oil, Sesame seed oil,
With only an order of 10 and being able to get your own lable on it would be a great holiday gift idea. Not only would you be giving a great cream, the person on the other end would be getting a great gift. 
===========================================
Sea Kelp Ultramarine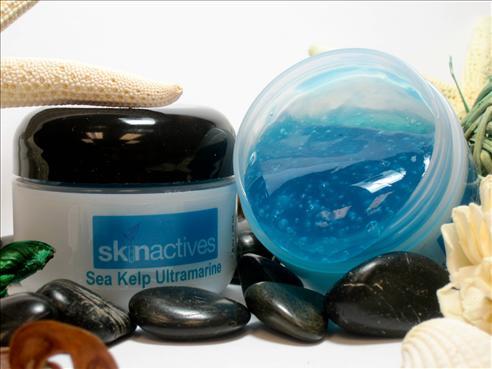 This is one of those ingredients that you have to wash your hands and stick your finger in. It is a lot like Aloe Vera gel. The first time I rubbed it into my hand it left a slight film. Although the second time I rubbed it in to the point it was all worked in.
Of the different ways you can us this gel ( mask, a hair conditioner, as shaving gel ext.) I used it as a shaving gel. It gave me a close shave and left my face smooth. I think it would be a great base then add Aloe Vera gel and a small amount of a soap like liquid Castile soap. Put it into a pump bottle and leave it in the shower. In the summer months after being out in the sun and getting a tan. The next day this would be good for both men their face and girls their legs to shave with. Add more soap and a great way to wash your hair.
Karen while using a curling iron put a small burn on her arm and has been using it as a moisturizer. It did keep it from turning red and down to just a small line.
The Sea Kelp Ultramarine also comes with a Sea Kelp Boiferment Customization Kit. This kit has an Anti-ox Booster and three fragrances orange, rose and cucumber melon. There is also the tools to work with these ingredients so keep a note pad handy.
I could see one coming up with a whole skin care line with this Sea Kelp Ultramarine as the base. Let me know if you do.
===========================================
EMUlator Oil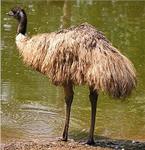 I have to say right up front that I have not used EMU oil. So all I have to go on is the EMUlator Oil.
To me this oil goes with winter weather and dry skin. This heave oil will work on your hands and feet. If you are looking to lock in moisture inside the skin this will be good for very dry skin.
After giving your self a pedicure or a manicure this is the oil to use. Your cracked heals will thank you. I would work this oil around the bed of your nails and your cuticles after the hand has been soaked.
A drop or two in a lip balm as well. When I work out in the yard and get blisters and they pop I use lip balm on them to protect the new skin. I think for a winter lip balm this would be a good additive as well.
I would not use this oil if your skin is oily or skin prone to acne. This is one heavy oil.
If you have a recipe using this oil I would be glad to post it as I would like to see how you are using this oil.
===========================================
ELS Serum: Every Lipid Serum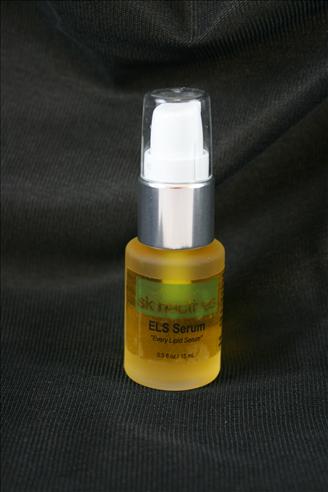 With the main ingredient is this serum Squalane: derived from olive squalene not sharks livers is a good base and an ingredient I think you will see more of in the future.
This is a good moisturizing serum that is light enough for the face. Would be good if you are looking for an oil for your fine lines as well putting on small wounds.
Unlike the Emulate serum this serum may help to regulate oil production in your oily skin. If you have had a hard time finding an oil moisturizer to work with your acne prone skin this would be one product to add to your acne control regimen.
As for mixing it with other products I would start with this on its own. See how it works and then add it to other ingredients. This little bottle has more in it than one may think. Like: Alpha Lipoic Acid which is already included in the serum and trying to add addtional quantities will not dissolve.
I am glad that they spent the extra money for the pump bottle on this serum. Just one pump and you have enough serum to do the job.
===========================================
DMAE Serum
With Sea Kelp Ultramarine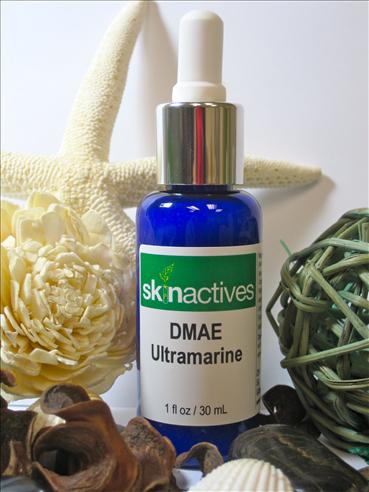 I used the DMAE Serum and did get the firm skin around my mouth lines and accross my forhead. Even around the eyes the serum gave a firming affect.
Although I did only use it a few times and it was in the morning after shaving.
In looking for more information on DMAE there was no information as to say why this had the affect on my the skin. It seemed to me that back in 2000 through 2007 it had a bigger flowing and people were looking to us it. Then it started to trail off. It will be only a matter of time it will come back around.
I think people are looking for a day skin care regimen and this is a product that I would use only from time to time.
If you were at the point of just have to use it, I could see using it as a hand serum. But not on the face every day as part of your regimen.
The only article I did find on DMAE that I thought was worth reading was at Smart Skin Care.
It worked and I realy like Sea Kelp Ultramarine but I,m not sold. Let me know what you think.
===========================================
Lets Make Collagen Serum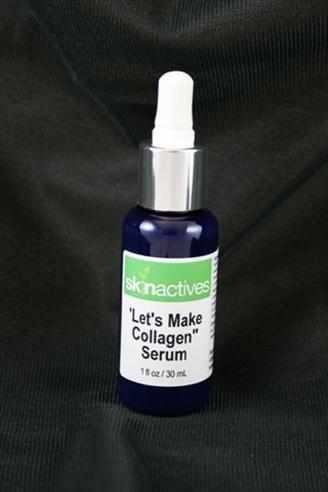 After using this serum an night for 2 weeks my skin does look better. Where I see the most change in the lines under and to the side my eyes.
This is a product that one can use every day on its own or added to a product that you are already using.
If you are looking into starting an anti-aging skincare regimen I would start here.
Another time to use this serum would be after your once a week mask. Two ways you can use this serum are in the mask of after the mask. Just make sure that the mask is washed off before using it as an after mask product.
If you are alweady using this product I would like to know tpo what other ingredients you are adding it to.
===========================================
Complete Hydrophilic Anti-Oxidant Serum
With Glutaredoxin


This is one serum to look at if you have spent a lot of time in the sun or still do. Using a base of Organic aloe vera juice the rest of the ingredients are high in antioxidants.
I would use this serum under my sunscreen at the begining of my long day out and at night as well. This is not just a serum for the face but can be used for the whole body.
Let my know how you are using this very high antioxidant serum
==========================================
Brow and Lash Serum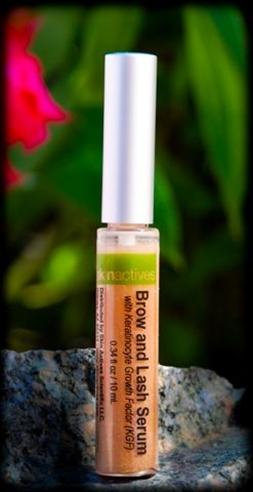 Out of all the products that were sent in this was one that Karen or I did not have a need for. Not that we are hairy people just that have we not hit that age when everything has let go. Just a few things.
Although looking at other reviews made on this serum this is one of the most talked about products at Skin Actives. With comments about how they are getting a definite thickening and darkening of eyebrows and some growth of in upper lashes even in their 50's and 60's.
If you use this serum let us know how it is working for you.
===========================================
If you have used Skin Actives ingredients or products send in a note. As we get more and more recipes I will put them on pages that will link from here.