EARLY AMERICAN WINGS
This is where I spent 22 years of my spare time in the past. At Early American Wings I worked with my dad Ed Potter when he was not traveling the world in developing airplanes for the airlines. Before I put together the Skin Care Website If you are looking for someone that can organize a large projects. That I Can Do...
Staying on top of a project can be a bit of a climb. Here I'm working on a W670 major overhaul. For Stearman N46592
Just got this great e-mail......
David Brown wrote:

--------------------
Wayne - just wondering if you are the same guy who rebuilt the Stearman that I own. Would have been in 1989, N46592.
 Wayne Potter wrote:
--------------------
Hi David,

After 25 years if she is still flying great I'm the one that rebuilt her. If things are not going well......what is a Stearman?

Just kidding...I'm the guy that rebuilt her. Last I knew she was in Virginia flying in a show on weekends.

Wayne 
------------------
  Yes, still flying great! If you send me your email again I can send you some photos. I am still flying airshows. Also flew it to IL to the National Stearman Fly In for the last 3 years and I won the aerobatic contest. Every one of my friends who has flown it has said it was one of the best they have flown. Love it.

Dave

More pictures to come!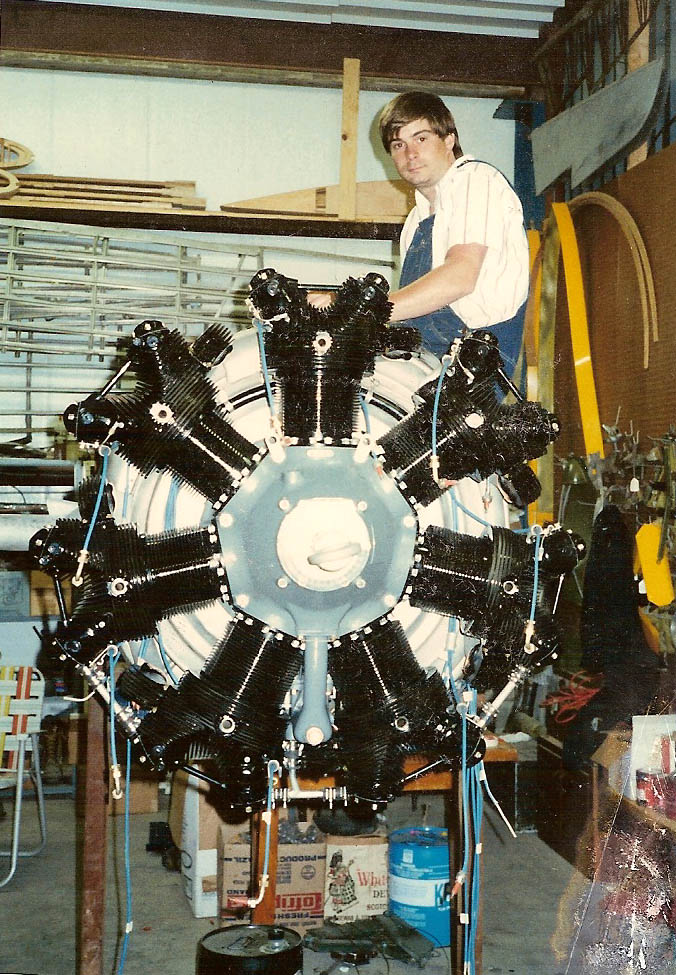 Back in 1998 I bought a Stearman project and brought it home from Long Island to Pittsburgh...
For the next two years and over 2200hrs of work with my dad Ed, brother Kevin and I (sitting on the engine) restored the Stearman. 
Back then I would never would've imagined it would still be flying 29 years later...
And I love the part of the video where Dave Brown (owner) says he's taking care of it and will pass it on to someone else to fly and take care of...

An Air Force Reserve First Sergeant from Joint Base Andrews and a 96 year old World War II veteran start a friendship centered around a 70 year old biplane. These two Airmen share their stories about how this aircraft shaped their merging destinies. (Video // Pete Ising)

This was my first airplane a STINSON VOYAGER 108-1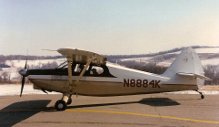 The story of my first airplane the STINSON VOYAGER
No. 1, Wayne Potter and Piper Cub - Piper J3 Cub rebuilt by Wayne Potter's Early American Wings.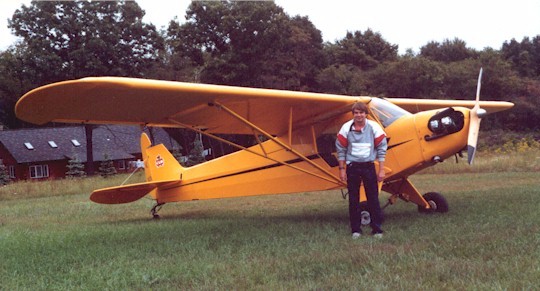 The story of my first airplane project the Piper J-3 Cub

The following pictures are examples of Wayne's work.

No. 2, Wayne Potter's award winning Stearman.
                       Coveted Kedet Award
For excellence in authentic restoration at the National Stearman Fly-in Galesburg. 1998. photo by Lou Hinds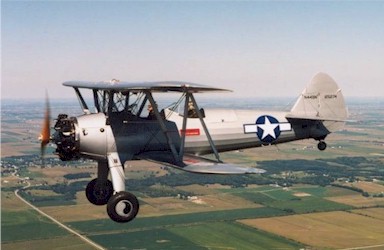 ---
No. 3, Two Stearmans rebuilt by Wayne Potter in the shops of Early American Wings
 Oshkosh 1992
The Blue and yellow Stearman took the WWll Military Trainer/ Liaison Runner up award. 1941 Stearman A75N1 N61467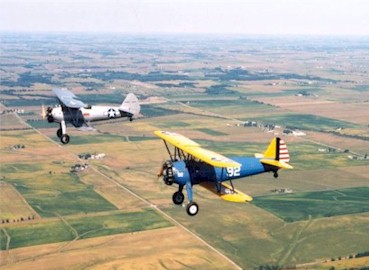 ---
No. 4, Ranger-powered Fairchild 24 that Wayne Potter restored.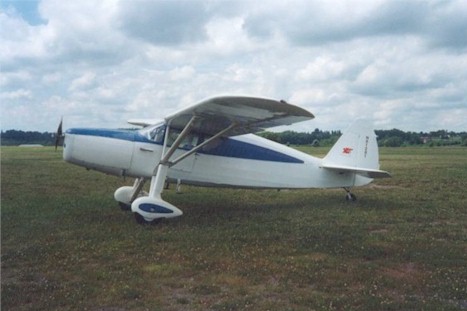 ---
Nice comments from the Finleyville Airport when I moved in. This is where I restored the Moth Minor.

With his 22 years of antique airplane restoration, Wayne Potter can recreate past craftsmanship with modern materials for an airplane's needs. His list of completed airplanes includes: J3 Cub, Stinson Voyager, Fairchild 24, three Stearmans, and a DeHavilland Moth Minor. These airplanes have won awards at Oshkosh and the National Stearman Fly-In, or have been put into museums. At this time, work on a Fairchild 24 is in progress. This airplane is the first airplane that was owned by Mohawk Airlines.
Investments in memories or finances are secure in Wayne's shop. He works on the basis of time and materials. Each month, he provides a day-to-day account of work done, along with photos of the progress.
Early American Wings will be moving into a new hangar this Spring with open shop time.
With a team of 5 craftsmen working on a project, the downtime is kept within reason.
Detailed daily work sheets are kept along with photos of the progress. We are willing to do a project from the start or pick up where someone has left off. Or if you need help in getting your own project done, we can do any part that will help you along.
So...if your airplane comes from the 1930s or 1940s era and is one of the many left or the last one to be flying, Wayne would enjoy talking about your project needs.

No. 5, DeHavilland Moth Minor, shown damaged, was restored by Early American wings after a forced landing that caused considerable damage.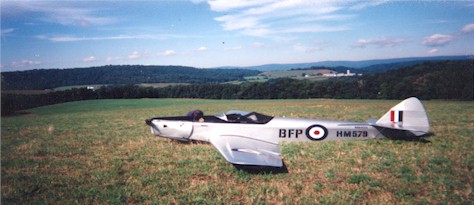 ---
   To see pictures of the Moth Minor restoration progress and the completed airplane, click on MOTH PICTURES.
By Wayne Potter