Hair colour extremes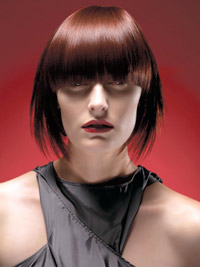 Hair colour extremes embrace black and white
Fashion is going back to basics this season with designers and hairstylists focussing on both ends of the colour spectrum. The runways of London, Paris, New York and Milan were awash with simple black and white streamlined silhouettes like those from Chanel, and hair has followed suit.
"Silvery blondes and rich, deep brown shades were very popular hair colours on the runway this season," says Susan Boccia, national trainer for Schwarzkopf Professional.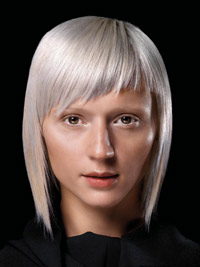 The minimal shapes and bold textures of the cuts are echoed in the choice of hair colour. There is no room for shyness this season; hair colours are bold and indiscreet. Blonde tones do not flirt with brown shades; the colour is icy platinum blonde with little room for any in between.
"Blonde is a very sexy shade," says Boccia. "It's an iconic hair colour. It is the hair colour of many Hollywood starlets, like Marilyn Monroe or more recently Scarlett Johansson, and songstress Christina Aguilera. It's always been a very glamorous colour, one that most of us are not born with so we strive for it."
On the other side of the spectrum, dark-haired beauties are not tamed with softer shades; instead, rich, deep tones of black and brown reflect a confident style.
"Dark hair is sexy because of its richness," explains Boccia. "Darker shades capture the light and reflect a healthy and vibrant shine. Everyone wants hair with shimmer and shine to it."
Whether the new shade is a cool blonde or a sultry black, Boccia says trying something new and adventurous is what's hot this season.
"Every new season needs a change, most people think wardrobe, but your hair is an important accessory, so it needs changing too."
Credit: www.newscanada.com