Put Radiance in Your Skin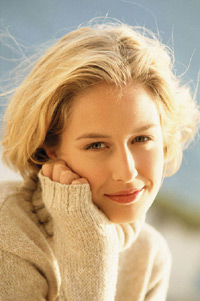 These 4 tips from Home Basics Will ad Radiance to your skin.
Find Your Own Path to Radiant Skin
(NC)-Beautiful luminous skin doesn't have to come from exposure to the sun. With the right products and techniques, you can keep that straight-from-the-shore look 12 months of the year.
Brighten up
Regain radiance with a moisturizer that is "light-effective." Most are infused with antioxidants to keep skin healthy, but the real magic ingredients are lightweight 3-D particles that diffuse light. The effect? A brighter, more even skin tone. When light bounces off your skin, fine lines are softened and minor flaws become less noticeable - with or without make-up.
Go for the bronze
For a subtle, sun-kissed kick, apply bronzing lotion or powder to your face and neck. Smooth it all over for a just-back-from-vacation look, or simply highlight cheeks and nose for a beauty boost. For a longer-term fix, opt for sunless face tanners-the faux glow lasts about a week.
Open Your Eyes
When you illuminate your eyelids, it brightens up your whole face. First, use concealer under the eyes to lighten circles. Then, dab a pale, opalescent shimmer cream onto the innermost corners of your eyes to bring them to life. Finish by applying a bright, cream-coloured shadow across the lids. Pinks work best for pale skin tones while neutral shades are better for darker complexions.
Fresh Radiance
Dove Fresh Radiance is a new line of products clinically proven to brighten skin. Infused with Dove's specially formulated moisturizers, conditioning milk peptides, natural illuminators, and effective anti-oxidants like pomegranate extract, Dove Fresh Radiance products help your skin feel soft and look radiant. For spring and summer skin-loving tips, visit www.homebasics.ca.
- News Canada