Coping With Psoriasis In The Winter
        Coping With Psoriasis During the Harsh Winter Months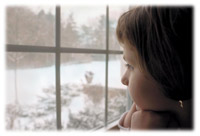 The onset of winter is accompanied by colder, drier air and less sunlight, driving Canadians into hibernation. Common winter complaints include dry, itchy skin, the winter blues, and flu bugs, but for the more than one million Canadians affected by psoriasis - a chronic, recurrent skin disorder - winter weather can actually worsen their psoriasis symptoms bringing on additional stresses.

While we can't wish the winter away, here are some tips to comfortably care for your psoriasis during the winter months:
. Don't dry out your skin by overheating your home or sleeping with an electric blanket.
. Use a humidifier and drink lots of water to help keep your skin hydrated.
. Lock in moisture by applying a heavy cream, ointment or petroleum jelly to your skin.
. Enjoy a warm bath, but don't crank the hot water, and limit the frequency and length of baths and showers.
. Cold and flu season can also be tough on the immune system which can have an impact on psoriasis. Make sure you wash your hands frequently and get plenty of rest.
. Spend some time in the sun and either take a walk outside during the daytime, go on a sun getaway, or talk to your doctor about artificial light therapy.
. Get some rest and relaxation. The winter months can be stressful making your psoriasis symptoms worsen. Exercise, meditate or do something calming.
. Speak with your doctor about year-round relief. If you have moderate to severe psoriasis there is a newer class of treatments called biologic therapies, such as Enbrel, Remicade, Raptiva and Amevive, which work on the body's immune system and treat the symptoms during all seasons of the year.
If you have psoriasis, talk to your doctor or dermatologist about treatments available; your health care professional can work with you to determine the best treatment plan.
Credit: www.newscanada.com Photo courtesy of Metro Creative Graphics

Amazon shop now
---