Manuka Honey lotion
Honeymark's specially formulated Wound Relief Lotion is rich in New Zealand Manuka Honey, nature's best antibiotic to form a powerful healing lotion. This lotion has powerful moisturizing agents which promote rejuvenation and smoothing of the skin, including antibiotic-resistant strains.

Honeymark's Wound Relief Lotion can be used for both chronic and acute wounds. It provides a moist environment essential for the healing of wounds and creates a barrier against bacteria.


How to use:
Wound Relief Lotion should be applied liberally to prevent the wound fluid from excessively diluting the antibacterial effects of the product. It can be applied either directly to the wound or onto a gauze dressing. Honeymark's Wound Relief Lotion can be removed from the wound by rinsing with saline or tap water at dressing change.

Active Ingredient:
Manuka Honey

Other Ingredients:
And a Short Definition
Deinoinized water,
Polawax:

A vegetable-derived, nonionic self-emulsifying & stabilizing agent.

Cetyl alcohol:

Not an "alcohol" in the sense of a rubbing alcohol, etc. It's actual used as an emollient & emulsifier, derived from coconut oil or may be synthetically produced.
Stearyl alcohol:

An alcohol often used in creams to soften and smooth the skin.

Glyeryl stearate:

Emulsifying and spreading agent

Cyclomethicone:

A cyclic dimethyl polysiloxane. Skin conditioning agent and emollient. Confers an incredibly soft, silky feel to the skin, evaporates quickly leaving little residue on the skin.

Propylene Glycol:

Ideally from vegetable glycerine & grain alcohol. In general cosmetics, most used are of synthetic nature. Avoid any formula exceeding 5% of usage.

Methyl paraben:

Water-soluble anti-microbial agent. One of the most commonly used preservative in cosmetics today.

Propyl paraben:

A preservative derived from PABA that is widely used in cosmetics. Its fungicidal and antibacterial abilities help prevent yeast and mold. Nontoxic and nonirritating at .05 of 1 percent.
Imidazolidinyl urea:

A preservative that may be derived from either methanol (wood alcohol1 or allantoin. Kills harmful microorganisms. It is nonirritating, nontoxic, and not a formaldehyde donor
Benzalkonium chloride:

A yellow-white powder prepared in an aqueous solution and used as a detergent, fungicide, bactericide, and spermicide.

Triethnolamine:

Produced by ammonolysis of ethylene oxide. Neutralizes carbomer solutions to form gels. Neutralizes stearic acid to form anionic emulsions and acts as an alkalizing agent to control pH.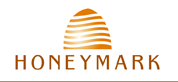 -
-
Honeymark Anti-Fungal Solution
-
Manuka Honey Info
-
Dry Skin Section
-
Top of Manuka Honey Lotion Page
-
Amazon shop now