Eczema Information
                         Finding eczema information and support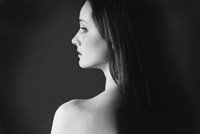 Eczema is a chronic and recurring skin condition. If you suffer from eczema, you know that it can have a significant physical and emotional impact on day-to-day life. Many sufferers can become very frustrated; therefore, it is important to seek help and support in managing and controlling the condition.
If you are experiencing frustration with eczema, think about these key questions:

1. Have you seen a dermatologist to help you manage the condition?
2. Are you currently using a medication prescribed by a dermatologist?
3. How often are you applying your medication and are you applying it properly?
4. Have you given your current treatment an adequate amount of time to do its job?
5. Are you willing to try a different treatment?
While most eczema treatments start working right away, the results may take a few weeks to be noticeable, so don't give up too early.
For comprehensive information and tips on how to manage your eczema, look to credible and recognized resources that are easily accessible on the web. The CDA (Canadian Dermatology Association) award-winning EASE (Eczema Awareness, Support and Education) program can be found at www.eczemacanada.ca. For children, visit www.pennysworld.ca, part of the Penny's World program designed for young children suffering from eczema.
Credit: www.newscanada.com Photo courtesy of Metro Creative Graphics.