Moth Minor | Restored by Wayne Potter
This Moth Minor was restored at the FINLEYVILLE AIRPORT, FINLEYVILLE, PA
EARLY AMERICAN WINGS
---
[BACK TO EARLY AMERICAN WINGS MAIN PAGE]
The following pictures are examples of Early American Wings work on the DeHavilland Moth Minor.
No. 1, Photo showing extensive damage to bottom of wing.
No. 2, Right wing root showing damage to wood structure and landing gear
No. 3, Wing root under repair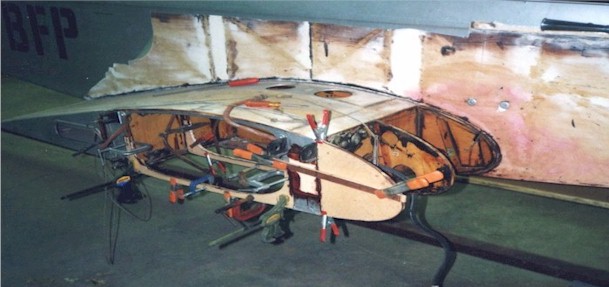 No. 4, Repairs complete - fabric removed - ready for fabric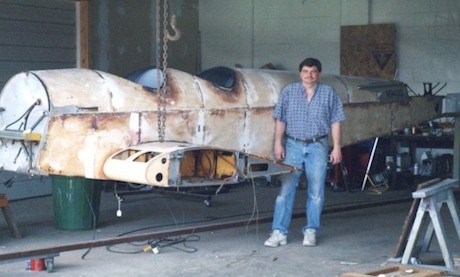 < No. 5, The landing gear was totally destroyed. This photo shows all new landing gear components
No. 6, Repairs completed.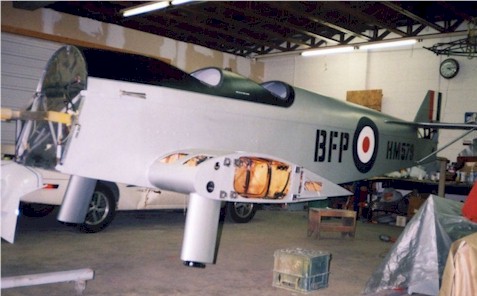 No. 7, Back together, right wing folded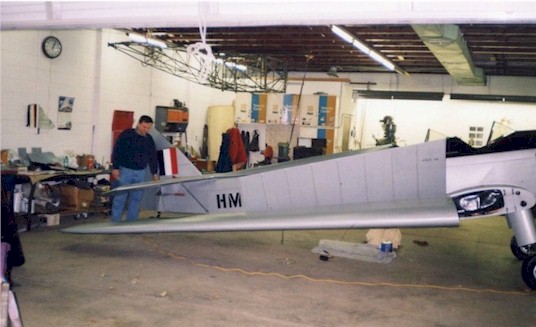 No. 8, Ready for test
No. 9, In the air - flying hands off.